Key Takeaways:
There's a lot to be excited about with this summer's housing market.
Homes are for sale with the features you want, like swimming pools.
Our team knows how to help get the most for your home – contact us!
Despite news about a looming recession, high mortgage interest rates, and low inventory negatively impacting the housing market, many good things are still happening and worth getting excited about in the 2022 summer housing market. 
Some promising news in today's historic housing market is that home demand remains strong, with well-vetted, qualified buyers making cash offers, creating a more balanced seller's and buyer's market. Additionally, home values continue to defy the odds and climb higher with no end in sight, helping your equity gains grow, which creates opportunities to put your equity gains to use that have never been better.
So, let's take a deeper look at the 2022 summer market trends and help you figure out your next best step!
Upgrade to a home with the summer features you want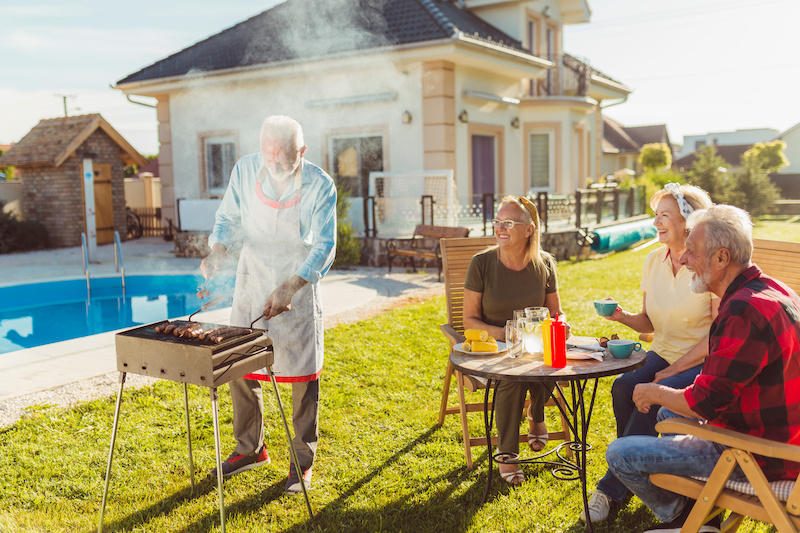 Maybe you've just returned from vacation, and you miss relaxing by the sea, or perhaps you didn't go on holiday this year and missed out on getting to spend afternoons poolside or get to the ocean. Or possibly you've looked into getting a pool, or some other addition, installed at your home and have encountered supply chain issues. Regardless, there's no reason to be discouraged. 
While housing supply is at record lows, it's important to remember that historically, summer marks a lull in inventory that gets improved upon by the season's end. This year is no different, with plenty of updated and newly-built properties available on the market, so it's a great time to look and see if your ideal property that already has a pool or a pavilion is on the market right now waiting for you. 
Real estate is a proven safeguard against recession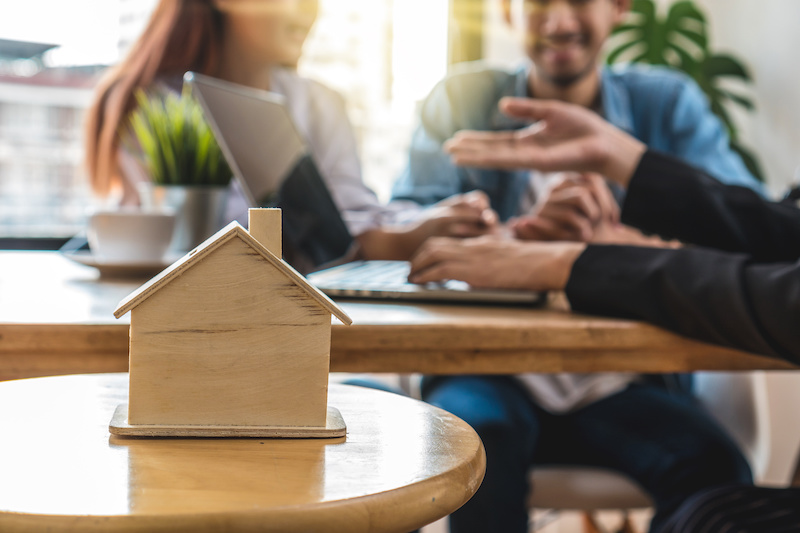 A shrinking economy marks a recession. People will spend less money on discretionary purchases, focusing instead on essentials. Companies may slow down hiring or even begin laying off workers to bolster their bottom lines. Stock prices may drop in the face of uncertainty about the economy.
When a recession sets in, the value of your stock portfolio may take a hit if prices drop temporarily. While downturns aren't ideal, they can create opportunities for savvy real estate investors. If you're considering investing in real estate during a recession or already own investment property, you need to have a strategy for maximizing your equity gains. 
Real estate can offer some stability for investors when the economy slows. Of course, a recession doesn't automatically cause a drop in home values. But if a recession causes a hot housing market to cool off, that could open up opportunities for you to find your dream property at a discount.
It may seem contradictory to move during these challenging times, but remember, even with higher mortgage interest rates, there are always opportunities, even in the most demanding of seasons. What makes the difference is doing your research, knowing what you want and can afford, and most importantly, working with a capable guide before leaping.
Just remember: As with any real estate purchase, it's not about right-timing the market but about buying at the right time for your personal goals and finances.
Let's Talk About Your Real Estate Goals
Whether following local and national trends and guiding you through a shifting market or pricing your house right, a trusted real estate agent has the expertise you'll want to rely on throughout your next transaction. So if you've been considering selling, let's connect so you can have an expert on your side.